PwC's Academy
1 January:
Open courses in 2014
Check out our courses for the period. We have very experienced trainers who have both practical and theoretical knowledge about the subject matter and are happy to share the know-how.
More about Open courses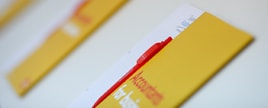 PayWell 2014
Be informed
Salary and benefits survey
Do you know if your workers are paid more or less than the competitors and how does your own salary compete on the market? Join our survey and find out. Market's the most reliable survey is available for companies from all business sectors.  Find out more here.